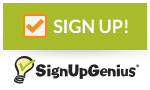 Our heart at the center is to have a volunteer base full of people who are plugged into something they are passionate about. We always welcome new ideas and inspiration for: talks to give to the students, field trips to take them on, community programs to participate in, expansion/renovation of the current facilities, and any other area that touches your heart. Please contact Susan Callaway if you see an area you'd like to get involved at susan@hiclc.org or 256-656-5599. Below are a few of the areas you can get involved in:
Transportation
Each day, we take the HICLC buses to pick up children from  several different schools between 2:00 – 4:00. We desperately need someone to fill this very important role of getting our kids to the center. This is also an incredible mentoring & connecting time for volunteers with the students.
The Bible
Children who attend the Learning Center are provided a daily devotional and encouraged to develop a personal relationship with God. Children are also invited to attend regular worship services with volunteers.  We welcome guest Bible teachers and volunteers who would like students to visit their place of worship.
Mentoring
All volunteers are invited to become personal mentors to the students.  We welcome tutors and volunteers to join us for the hot meal time at 4:25 each day, which is a great opportunity to learn more about the students. We frequently have field trips or weekend events that require chaperones, which is open to anyone and another great mentoring time.
Homework Tutoring
Tutors are a huge, ongoing need at the center.  We help students finish their homework Monday-Thursday, from 4:45 – 6:00 p.m. Please contact Susan if you are interested in tutoring.  We need you!
Prepare a Meal 
We feed the students a hot, nutritious meal each day they are at the center (Monday-Thursday). If you love to cook, this is a great way to get involved. Guidelines: Prepare family friendly food for 45, and deliver by 3:30 on your chosen day (if you need to deliver it earlier, please let us know and we will make arrangements).  The kids love a variety of dishes, like pastas, casseroles, soups, tacos, chicken, hamburgers, etc.
Health & Fitness
The students participate in physical exercise each day they are at the center.  Mondays and Thursdays we run with them throughout Butler Terrace, and would love for volunteers to join. On Tuesdays we have Yoga and Wednesdays the children participate in a Zumba class.  We welcome you to come and join us and if you have some sort of exercise that you are passionate about we would love to talk to you about it and come teach a class!
Gardening
Gardening is one way to teach God's glory through creation. This hands-on activity offers the opportunity to reap the rewards of hard work and a good work ethic, and also teaches children the importance of giving back and sharing with others in their community. We constantly are in need of gardening maintenance help throughout the year.